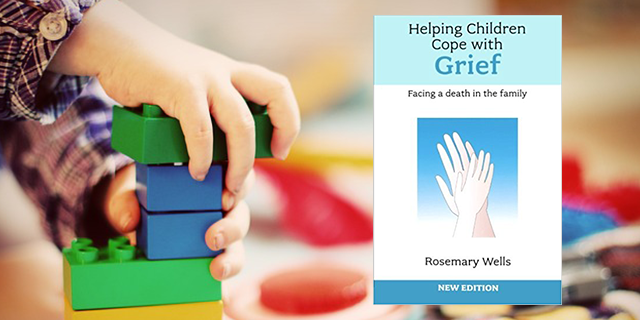 Helping Children Cope with Grief by Rosemary Wells
When my husband passed away suddenly in a traffic accident, I was faced with the terrible task of telling our three year old daughter.
But how do you tell a three year old? Would she even understand what I was saying, what do I say and how much of the truth do I tell her. I had no clue and even wondered if young children grieve for a parent. I was struggling with my own grief and needed advice on what to do, say and what to expect as time moved on without Daddy coming home.
Eventually I found a book shop at Knock, Co Mayo and searched through all the different categories, eventually stumbling across this title, Helping Children Code with Grief .
Understanding a Childs Grief
It helped me to understand that even though our daughter was only three, she would also grieve. It helped me understand the importance of telling her the truth in a manner she would understand. I leaned the importance of letting her cry and that she will ask the same questions over and over. I was afraid of doing or saying something wrong that may effect her in later life.
In early widowhood its very hard to sit and read a book to the end and I found it hard to read this book too. But I always found myself coming back to it for snippets of advice that I feel have really helped. Its one of the few books that still, nearly seventeen months later, sit on my desk ready for the next evening I feel able to glean advice from its pages.
About the Author:
The writer Rosemary Wells grew up in Scotland and England, and settled in Africa where she married. On returning to England, she was widowed and left with three children. She is a former teacher, and still enjoys teaching writers' workshops, but is now a freelance writer. She is the author of many other Children's support titles.