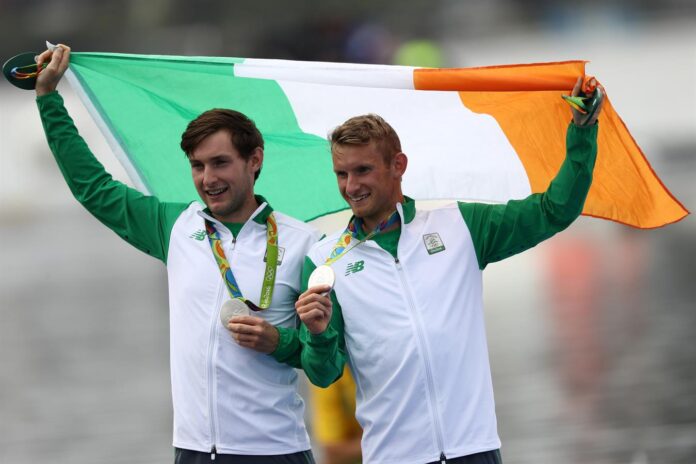 OLYMPIC GAMES
I've been watching the 2016 Rio Olympic games from the start. I've loved watching many sports over the years but, to be pretty honest I've lost my mojo for getting into all things Olympic because of all the doping and corruption scandals. I began to watch last week with a huge dose of cynicism.
Today I shed tears while watching the rowing finals. Ireland's O'Donovan Brothers have won a silver medal. It will be the first medal in Olympic rowing that Ireland has won. I felt very emotional and moved.
THINKING OUT LOUD
It made me think of the amount of hard slog and training and tears and commitment that participants must face in order to achieve their goals. It must seem like an uphill battle every day they get out of bed. They have to face injury problems, leaving family and friends to train. And failure is a likely option in many cases.
It puts me in mind of folk like us that are bereaved in the sense that we face such a tough battle to survive the grief juggernaut. We need to tap into our inner strength and face different and varied hurdles every day.
I'm not trying to make a silly comparison between us and the Olympic games participants and apologies if my meaning is misunderstood. I'd like to use the analogies of the top class athlete in relation to pacing ourselves while on our journey on the road of life. Easier said than done as I know only too well. I just wanted to put a few thoughts together today in the hope that it may resonate in some positive way.
Strength can be tapped into. It ain't easy but it can be done.
Life is a journey with many potholes.
Support each other and look for support.
To rant and rave against our loss is an ok thing to do.
and
Know that we are not alone in our grief.
SUPPORT
www.widow.ie  is a great resource and a place of safety where we can look out for each other. It's easy for others to tell us that you'll get over it, you'll carry on, you'll be fine. This is not always the truth.We all grieve in our own individual ways. For some, it will be a slow progression to get to a place where they can draw a breath and not be overwhelmed. Others will get to a calm place quicker. The main thing is to have a bedrock of support. Whether it's from friends and /or family, the members of Widow.ie or other outside sources, we need to look after ourselves. This isn't always apparent to us because we are caught up in the maelstrom of everyday survival.
THOUGHTS FOR THE DAY
Go at your own pace.
Take deep breaths.
There is no grief winning post.
Living life is taking it a day at a time.
It's ok to be kind to yourself.
And watch out for those potholes.