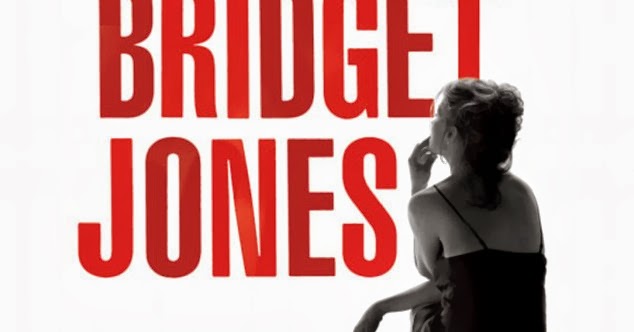 Bridget Jones and Widowhood
The latest instalment of Bridget Jones, due for release 10 October, has caused a bit of a fuss amongst fans and critics.
Writer Helen Fielding has killed off Mark Darcy leaving Bridget Jones widowed with two young children. The story picks up with Bridget, now aged 51, five years after Darcy's death.
[amazon_link asins='0099584433′ template='ProductAd' store='widowie-21′ marketplace='UK' link_id='61646c60-71c4-11e8-bd32-4ff49596ec1c']
Despite her loss the blurb from the publisher hints to a Bridget Jones we all remember and love, "Fielding introduces us to a whole new enticing phase of Bridget's life set in contemporary London, including the challenges of maintaining sex appeal as the years roll by and the nightmare of drunken texting, the skinny jean, the disastrous email cc, total lack of twitter followers, and TVs that need 90 buttons and three remotes to simply turn on."
Fans have been left heartbroken and have taken to twitter to express their outrage.
oh no just read in newspaper Darcy is getting killed off in Bridget Jones, am now in mourning. now eating chunky monkey ice cream rip darcy

— louise stewart (@louisestewartLs) October 1, 2013
Critics have also expressed their annoyance. The 'The Telegraph' asks if its a 'leap too far' questioning "how far a character can reasonably be stretched."
Why can't Bridget Jones, the fictional character, be widowed? Unfortunately it happens in real life too.
Speaking with British Vogue Magazine, author Helen Fielding insists on reflecting reality in her writing because life is full of 'twists and turns'. Fielding added, "It's like the keys of a piano isn't it? There are white notes and black notes. And there's a tragicomic element in my writing; the happy ending is just where you choose to end a book."
When Helen Fielding first brought us Bridget Jones' Diary, the character was reflective of many young women at that time. The books charted how Jones obsessed over her love life and daily struggles with weight, alcohol, cigarettes and her career.
Now seventeen years since the first book was published Fielding is bringing us a widowed Jones. It will be interesting to see how the author incorporates widowhood into the life of Bridget Jones.
Fan's lament the loss of the character Mark Darcy;
Just read that Mark Darcy's been killed off in the latest Bridget Jones novel. RIP you beautiful turtle-neck wearing man.

— Siân Lewsley (@sianlx) September 30, 2013
Mark Darcy dies in the new bridget jones book HOW WHY WHAT WHO

— hannah (@hannahtuunley) September 30, 2013
Bridget Jones Mad About the boy
Writer Helen Fielding has killed off Mark Darcy leaving Bridget Jones widowed with two young children. The story picks up with Bridget, now aged 51, five years after Darcy's death. Fielding introduces us to a whole new enticing phase of Bridget's life set in contemporary London, including the challenges of maintaining sex appeal as the years roll by and the nightmare of drunken texting, the skinny jean, the disastrous email cc, total lack of twitter followers, and TVs that need 90 buttons and three remotes to simply turn on
Written by: Helen Fielding
Published by: Jonathan Cape
Date Published: 10/10/2013
ISBN: 0224098098
Available in: Ebook Hardcover
[amazon_link asins='0099584433,B00I9530CI,B00FZCC6OG,B01LPD0LM2,1447288939,B01LHE7N9S,B0006TL9RS,B01LHE7MIU' template='ProductCarousel' store='widowie-21′ marketplace='UK' link_id='973b13ec-71c4-11e8-b507-151bbfe6cd2e']