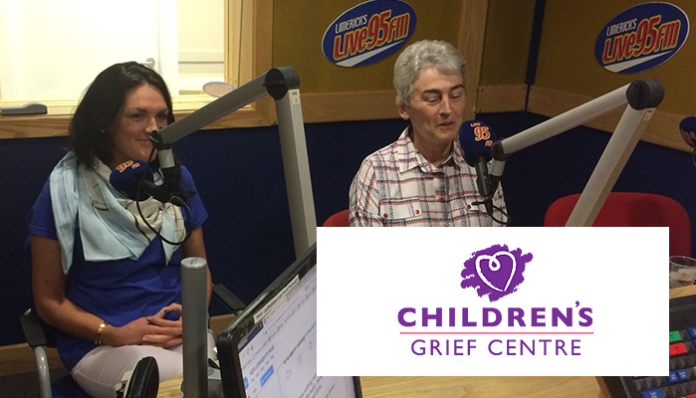 Children's Grief Centre Newly Appointed Ambassador
THE widow of Irish and Munster rugby legend, Anthony "Axel" Foley, is the newly appointed ambassador to the Children's Grief Centre in Limerick.
Olive Foley recently spoke of her grief experience following the death of her 42 year old husband, in October, 2016. Shortly after Anthony's death the principal of her sons' school provided her with Sr. Helen's phone number, founder of the Children's Grief Centre.
Support for Grieving Children
Speaking about the support provided to her young boys, Olive said "Over the last year and half she [Sr. Helen] has supported the kids and really seen them through a very difficult time so I have really seen first hand the work she has done. It is quite extraordinary to be able to give children a beautiful place where they can go to, and express themselves through talking, express emotions through art and all these different lovely mediums. She and her staff do incredible work.
"Children who are bereaved from death, separation, divorce, they will often need somewhere they can go and can be heard themselves. What I have seen with my children is they go in to see Helen, they would sit down and talk about themselves mainly, do drawings and express emotions. They are stronger children as a result of that I do believe."
Personal Grief
Speaking of her own grief, Olive said, "I was grieving myself so it is great to hand the children over for that hour, knowing they will be listened to and cared for and their needs will be met. I didn't know how to deal with grieving children myself – it was new to me, it is a learning curve. It is the support I got as well that has helped the children through,"
The Children's Grief Centre was founded in 2009 by Limerick Person of the Year, Sr. Helen Culhane and provides a space and place for children to explore their experiences of loss associated with bereavement and parental separation. It provides a safe, non-judgemental environment where grieving children and teenagers can express what they feel and learn that they are not alone.
In addition, the Centre strives to raise awareness in the community about grieving as an important part of life that is essential to an individual's on-going growth and development.
To Find Out More
If you would like to learn more about the Children's Grief Centre, the website is childrensgriefcentre.ie
You can listen to the full radio interview here: live95fm Limerick Today Show
WATCH: Olive Foley – now an ambassador for the @children_grief in Limerick – told Joe how grief has impacted her and her children, since the death of her husband, Munster legend Anthony Foley, in October 2016. #L2Day pic.twitter.com/pu94PesD9b

— Limerick Today on Live 95FM #L2Day (@LimerickToday) May 24, 2018